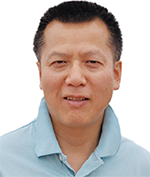 Zhengcai Pu,卜正才 PhD, MBA
2022 - 2024 President of SDPKUAA
Zhengcai obtained his BS and MS in Chemistry from Peking University, PhD in Chemistry from University of Cincinnati, and MBA from San Diego State University. He currently works in Thermo Fisher Scientific.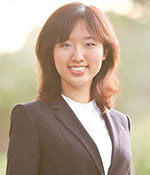 Xiaoxiao Fan, 范潇潇 MBA
2020 - 2022 President of SDPKUAA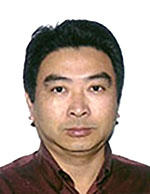 Shuilong Wang, 王水龙 MD
2018 - 2020 President of SDPKUAA
Shuilong obtained his Doctor of Medicine degree in Basic Medical Sciences from Beijing Medical University (Peking University Health Science Center). Shuilong has been working in multiple biopharmaceutical companies for many years. He is currently the founder and CEO of Personostics Laboratories, Inc.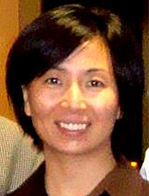 Chun Ren, 任春 MS, MBA
2016 - 2018 President of SDPKUAA
Chun obtained her Bachelor's degrees in Applied Chemistry and Intellectual Property law at Peking University, MS in Bio-analytical Chemistry from UC Riverside, and MBA from UCLA. She is currently a Sr. Financial Manager at Hologic.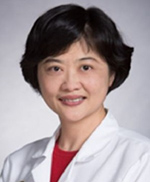 Jinghong Li, 李京红 MD, PhD
2014 - 2016 President of SDPKUAA
Jinghong obtained her MD and PhD degrees from Beijing Medical University. She did postdoc at Harvard University and University of Rochester, where she also completed her medical residency. She is an American Board of Internal Medicine (ABIM) certified physician. She currently works at UCSD Medical Center as a Pulmonary and Critical Care Medicine physician.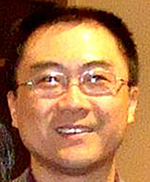 Jun Sun, 孙军 PhD
2012 - 2014 President of SDPKUAA
Jun obtained his BS and MS degrees in Biochemistry from Peking University, and Ph.D. in Biochemistry from Iowa State University. He is currently a Senior Research Scientist at Genomatica, Inc.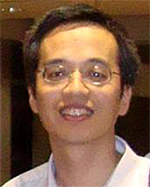 Feng Zeng, 曾锋 PhD
2010 - 2012 President of SDPKUAA
Feng obtained his BS degree in Political Science from Peking University, MA from University of Southern California, and PhD in Policy Analysis from Pardee RAND Graduate School. Feng has been active in social organizations in California for many years. He is currently a Health Economist at MedImpact.